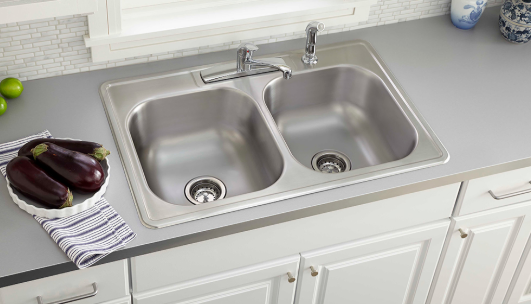 Washing the dishes and cleaning the sink are among the top activities done in the
kitchen. Most people nowadays have dishwashers. However, some of us do not.
Whether you have a dishwasher or not, we can all agree that we all need a clean
sink with zero dishes.
Something as simple as cleaning the dishes can really affect our moods. If you
have a broken dishwasher, the scene of the dishes in the sink can be annoying
and you will feel frustrated, crabby, overwhelmed, and other bad feelings with
something as simple as cleaning the dishes.
What is even more annoying is that the dishes will eventually be washed whether
you postponed the task or not. It is an inevitable task.
That is why we offer our readers this challenge. Here is how it will work on simple
points.
• The challenge is keeping a clean kitchen each night.
• The most important part of this challenge is the sink and dishes.
• Ask your friends to join you in this challenge. Every night, you can update each
other with the results.
• If you liked the challenge, you can continue doing it for another week or weeks.
If you do not feel like sharing your kitchen with other people, keep the challenge
private. Also, if you do not have time and you cannot participate in a daily
challenge, just keep a note with your progress. We will still be proud of you.
This challenge is for people who are usually frustrated about the state of their
home and feel overwhelmed with all the things they have to do to have a clean
home.
We are aware that starting the challenge with the sink and dishes is the most
important part because we will be building a habit over a week. When you wake
up with a clean sink, you will know how amazing it is.
Here is how the process will work.
• We will put the dishes in the dishwasher or wash them.
• We will wipe the counters.
• We will finally scrub the sink and leave it clean.
• The estimated time for all this is about 1 hour.
• Use a towel to dry the dishes and the sink. If you do not want to use a towel, it
is fine. Air will dry them.
This challenge should be the beginning. You should include other challenges until
you are 100% satisfied with your home.
You will be amazed at how great you are going to feel when you wake up and find
your kitchen clean.